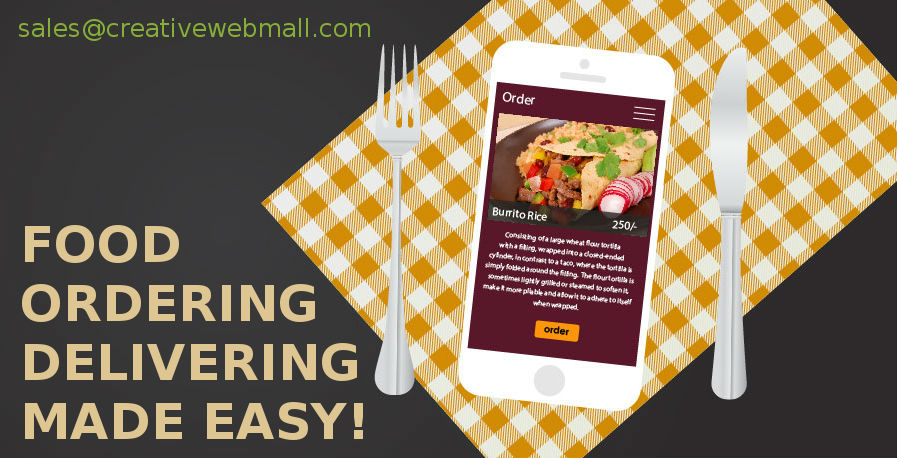 Benefits of restuarants having online food ordering system
Online food ordering systems have become one of the basic need of human being I.e. food and hunger are our basic need and ordering comes as a part of upgraded version with leisure where you want better and easily. So online food ordering applications are gaining popularity amongst humans across all cultures, races and geographies.
Now that you'll know what pros you get while ordering food online are:
You get your food easily without putting in the efforts to make it(or even hunt for it if we consider prehistoric times).
You have variety of options to choose from.
You get the best prices for the food.
You can order at your convenience and your preferred time.
No standing in lines
Let us explain why restuarants should have their independent food ordering application:
1. In-App Ordering = Improved Customer Experiences
Flexibility is one of the more significant benefits of having an independent food ordering app.
Subway is one fast-casual restaurant that is taking advantage of a food ordering system for online ordering. Users can choose and pay for their meal ahead of time, enabling them to pick it up without any wait at the restaurant. As a result, Subway also reduced the line and wait time for customers that prefer to order at the counter.
Another quick-service giant that has seen success with food ordering system is Starbucks. After launching their mobile order feature, the coffee chain saw shorter lines, faster service, and more efficient in-store operations. In July of last year, mobile ordering and payment accounted for 20% of Starbucks' transactions in the U.S. or about $9 million every week!
Online ordering also reduces human error, which improves order accuracy and guest satisfaction. Plus, hosts and servers spend less time answering the phone, so they can focus on customers who are dining in the restaurant.
2. In-App Loyalty Programs = Higher Spend
The adoption rate of traditional loyalty programs sits at about 12%. Those rates went up to 18-28% when mobile payment is offered in addition to a loyalty program. When mobile payment is combined with ordering and a loyalty program, adoption rates went up to 15-35%.
Loyalty programs integrated into a food ordering mobile app have been successful for many restaurants. For example, 32% of Bajafresh transactions come through their mobile loyalty app, and Earl of Sandwich customers spend on average 22% more when using the restaurant's loyalty app.
3. Saved Preferences = More Customer Engagement
Food ordering systems also help restaurants engage with their customers. For instance, guests could update their dining preferences to include favorite menu items and drinks.
Restaurants could even link Facebook and Twitter to their food ordering applications. Doing so will encourage diners (especially millennials) to share their experience with your restaurant on social media, driving further customer engagement.
You have an easily reachable source/medium of ordering.
Your overhead costs on infrastructure would be hugely reduced. This applies to both – if you are only a delivery service provider you don't have any kitchen and space costs and even if you are a brick and mortar business you can make much more money than you would without an online ordering system. It allows you to utilize your space much efficiently.
You get payments directly in your account.
You have an assured market which is never going to decrease.
With social media you can always keep your customers engaged and get free marketing.
You can accept orders 24/7
Online inventory and menu is more easy to manage.
Lesser mistakes in orderings.
it's more easy and less time-consuming and coat effective to start online business as compared to a brick and mortar business.
If you are a online food ordering service provider then do have a look at our Food ordering software.
Contact us at +91 97696039393 / +91 9769663939 / + 91 9930003939