Hottest Web Design Trends Of 2017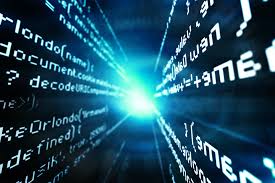 Every creative field sees changes regularly, and website designing field isn't different. Web designing is an ever-evolving and changing field that also makes digital technology more beneficial for individuals and businesses. Trends in web designing are not just about changing styles, but are also about enhancing user interface to make it more user-friendly and beneficial for an organization.
For online businesses, a website is their face. It is important to ensure that it is updated and meeting the most advanced trend. Here are hottest web design trends of the year:
Microinteractions: These are the latest website features that enhance user's experience. This trend includes attractive animation to make the website more appealing and fun to use. The microinteractions can be: Animation, swipe, call to action and data input.
Age Responsive Design: Different users may use different devices to access a website. A website with responsive design means it will fit accurately in any device. But the feature is expected to be more user-friendly than it is today. It is speculated that the content will also be according to the user's age.

Increased mobile-first approach: As users of smartphones accessing the Internet through phones are increasing, it is being predicted that design will first be created for phones than for devices with big screens.

Custom Illustrations: Instead of using just images and icons, custom illustrations will be used to give more appealing look to a website. Although it will be time- consuming and costly that current approaches, the trend offers low load times and more attractive website.

Interactive storytelling: It's already an evolving trend, which is predicted to evolve more. The website will be designed in a way that it will tell a story to the user. This trend will work with the help of 3D CSS animations, scrolling and microinteractions.