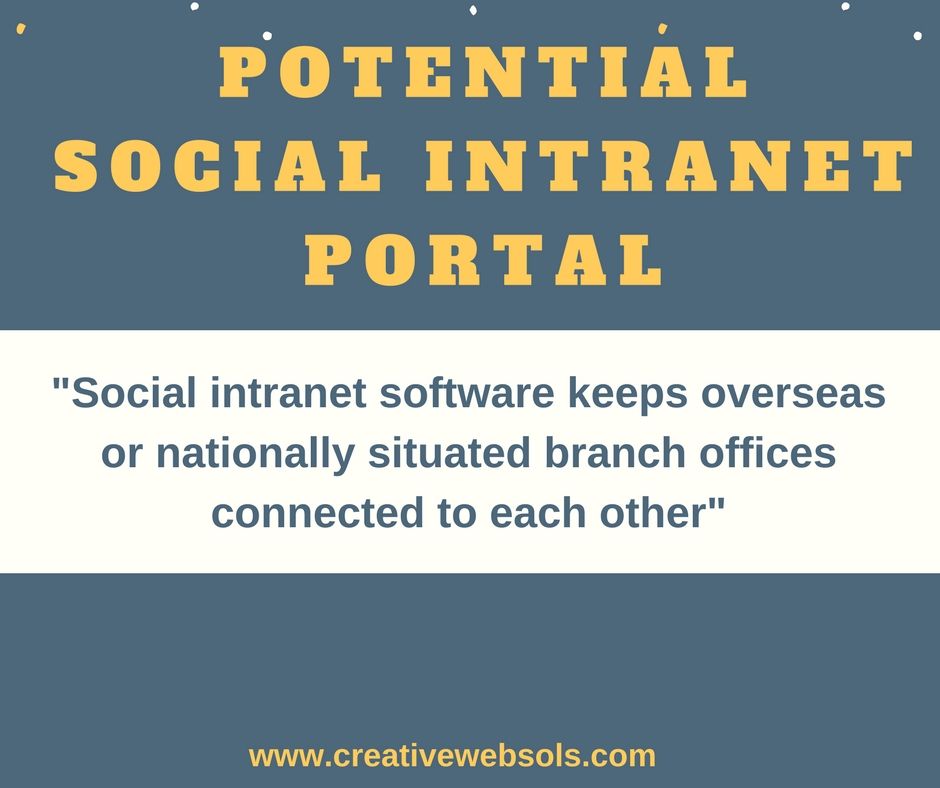 Finding Best social intranet Option for an Enterprise
What is social intranet for enterprises?
Every business or enterprise is somewhat different from that of their other competitors and business organization. Each carries a unique set of objectives and goals in a way to grow their business, services or products in a market. Social intranet plays a significant role in communications for every business, either with their branch offices and among the employees or with their clients. Social intranet application enables them to share various confidential and internal documents with the concerned people or offices. however, most of such portals come with tedious GUI which do not encourage employees to use it at its fullest capacity, but, on the other hand, some best social intranet applications so user-friendly and interesting that if fascinate users to become more cozy with it.
How is it beneficial
Social intranet keeps overseas or nationally situated branch offices connected to each other, round the clock and at an ease of just a few clicks. Not just branches but it also help in improving coordination among the employees of the same or distantly situated branches, as they are virtually connected with each other and can share any sort of information, instantly.
Features of Potential Social Intranet Portal
There are some front line features which are a must and very basic for any best social intranet portal in a way to make it functional for any enterprise. These can be enumerated as:
• Proper support for business processes
• Content discovery
• Seamless collaboration
• Embedded social features
• Engagement monitoring
• Personal profiles and dashboards
• Content targeting
• Latest and upgraded content and tools
• User-friendly content tools
• Content discovery
• Mobile access, etc.
Creative point-of-view:
The best social intranet portals have completely changed the traditional way of business communications. Now globally and distantly situated offices or employees can work together, at the same time and on the same project, regardless of their locations. Globally operated businesses are the most benefited organizations out this creative mode of communication.