Generally, it's found that employees are rewarded with those things which highly motives them and enables them to work with even more excitement and joy. But only monetary rewards cannot work all the time, along with it, the hard work has to be appreciated and recognised.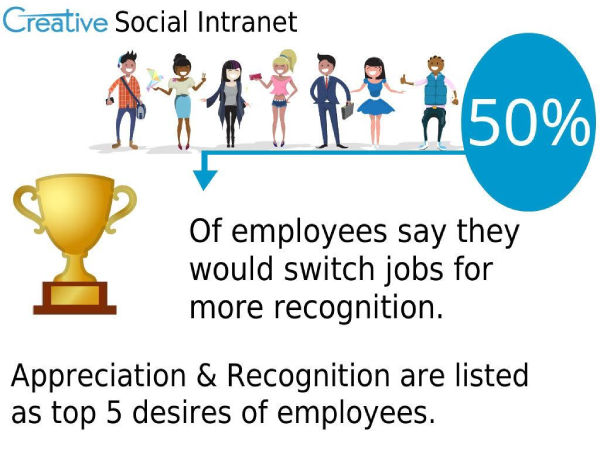 A study shows that relying solely on cash rewards leads to:
Resentment from hard-working staffs who wind up earning less.
Few workers may cut corners
They won't be active enough to participate in other non-monetary matters.
Along with this, many organizations get better output when they provide more autonomy to employees when they prove their worth, when they proactively attend seminars and conferences to earn certificates, hold public recognition ceremonies etc. Also, it's very tough for every HR professional to jot down a specific budget for those occasional cash rewards.
So what's the essential way of keeping your employees engaged and committed to your organisation's goal?
Here are a few ways to it:
1. Peer to Peer Recognition:
Often it is found that employees when appreciated or validated by their own teammates, work even more passionately. Peer recognition must be followed in every organisation within different teams and departments. This not only boosts the morale & confidence of the employee but also builds professional relationships among the colleagues.
So what could be a modernised way to keep this in trend?
Creative Social Intranet is the optimal way for various business enterprises to manage their employee rewards, recognition, internal communication and employee engagement, just on a single server. A modern way to deal with some conventional mix up of recognising your employees. This intranet module enables the employees to access various different verticals such as work task, employee directory, announcements, blog posts etc which enables complete transparency in the organisations.
Any assignment or project report can be submitted on this intranet portal, so thereafter the employees get rewards and recognition from their colleagues and seniors for the work completed. Recognition should be visible, meaningful and frequent which leads to developing a habitual way among the peers, managers and HODs. This builds a workplace recognition culture. Because it is well said as 'to win in the marketplace you first need to win at the workplace'.
2. Making it Socially Interactive:
Creative Social Intranet enables socialising about the recognition every employee receives. For instance, any executive receives an award for the best performer of the month, Creative rewards and recognition tool allows you to post about it on the intranet server, that creates a social impact of that person. It becomes a real-time feed for the employee to interact via likes and comments with people in and around the organisation. Also transmitting team recognition for a team build project with the colleagues and appreciating them as well. This is not a simple way of just recognising the employees but also creating an unusual work culture environment and enthusiasm among the employees.
3. Giving out with extra redemption points:
Gamification points can be rewarded to the employees for redemption purpose of their favourite fashion brand, food place or travel experience etc. Creative rewards and recognition tool provides such an easy and convenient way to reward and engage employees throughout their professional run. This becomes easier to redeem those points on smartphones wherever possible. Redemption points or vouchers become a sense of earning of their hard work and encourages them to work with more integrity. It can be said as an extrinsic way of motivation for the employees. So rewarding as well as recognising both i.e. an extrinsic and intrinsic way of motivation serves to be the best combination at the workplace with Creative employee rewards and recognition software.