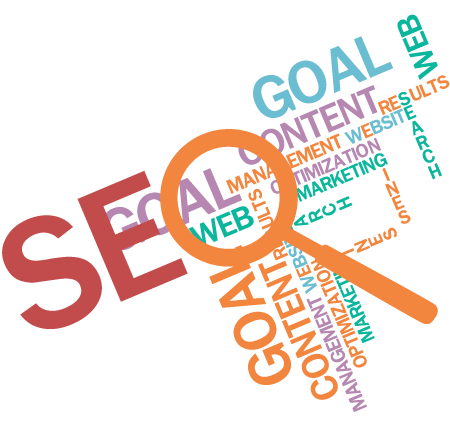 SEO for Dentist USA

In today's digitalized world, where every enterprise and businesses are competing with each other to attain a higher position in the market, having an online platform to broadcast their services can surely aid the businesses.
It is a common misinterpretation that only new enterprises and businesses need SEO to attract traffic, while there is some truth to it, established businesses can also benefit from SEO if they want new customers to grow their business.
If you run a dental practice or have a clinic, I am sure your aim is to treat the maximum patient possible. So instead of asking "how will I find patients or clients?" your concern should be "how will the patients or clients find me?".
More than 70% of people search for whatever services and products they need online. Having an online website and optimizing it to gain maximum traffic would be a good place to start.
How will the patients or clients find your dental clinic?
Gone are the days when people would find their dentist based on ads and words of whispers. Nowadays people just search "dentist" in their search engine and choose the one they find reliable.
For services like Orthodontists local SEO would serve the purpose of attracting potential clients.
Local SEO is basically a process of attracting more business by optimizing your website with relevant local keywords that would be searched on different search engines.
What would your Local SEO Campaign look like?
1) Research and Analysis
Research and analysis of your website and your competitor's website is the best place to start. You excel and rank first you first need to understand where you stand. You need to analyse and select the best keyword that would direct maximum traffic towards your website, which would ensure your presence.
2) Optimization
Optimize your home page and landing pages with the optimized keywords and Local NAP (Name of the business, Address with Zip code, Phone Number) optimize your website with unique and engaging content with relatable media. Include different heading tags to create a user-friendly experience. Internally link the pages of your website. It encourages potential clients to explore more pages, moreover, it also helps search engines to crawl through various pages easily. Lastly, make your pages mobile-friendly as maximum people search their needs via a mobile device.
3) Content Marketing and Citation
Google is one of the most used search engines hence utilizing all the services it offers. Use Google My Business to fill the complete details – Name, Address, Exact Location on Map, Contact Number, Category of your business, your website. Verify yourself, once you are done with it; optimize it with photos, alternate phone numbers, opening and closing hours, etc.
Once done with Google My Business go to Bing Places, don't stop there. In the USA 1/3 of all smartphone users are iPhone users, you don't want to miss out on those 1/3 population, so optimize yourselves on Apple Maps.
Build relevant citations on different portals like yelp, optimize your business on more industry-oriented platforms like HealthGrades.com for doctors.
4) Reviews and Other Activities
Keep active on Google My Business, Bing Places, Apple Maps, yelp, etc. Keep on updating the information may it be a new service, respond to customer queries, post content or media related to your business.
Track the traffic of your website on regular intervals, do necessary changes if required.
Now you have a robust presence on the internet. Which would help you secure a high-ranking position on a search engine?
But…Why does a dentist need a Local SEO?
a. SEO is a long-term investment
SEO is obtaining the desired results, not simply about the money. A good SEO would give you a high-ranking position for the desired keywords, which would ultimately result in more traffic. More traffic is equal to more potential customers which eventually equals business.
Therefore, think of SEO as an investment which would benefit you in the long run.
b. Market Share
As per Forbes, 80-90% of all customers check online reviews of products or services that they want to buy. Which basically means that you are missing on around 85% of business if you are not among the top-ranking website or worst you don't have a website.
That is exactly why it is important for the growth of your business.
c. Your Dental business will look Professional
In this digital era if anyone is missing out on the perks search engine has to offer is clearly missing on a lot of things. Having a top-ranking website is good for business. Your website is the one-stop destination, that clients are looking for. You can specify all that you offer on this platform.
You just need to arrange all your modules properly for a great looking and professional website that will improve your credibility
d. SEO is crucial
Having an optimized website is a crucial part of the success of the website. With evolution technology, everything is coming closer to us and we need to keep up with the change. Having a mobile-friendly website is extremely beneficial, as it will improve the visibility of the website.
Most of the mobile searches are done on the go, that is exactly why local SEO is important for Dentist Businesses. Local SEO ensures that your website is completely optimized and user friendly for all the platforms.
Bad website = Bad public image
A bad website is a website that is not properly optimized, not just its design or content or the little media that you used. A bad user interface, page load time, random keywords and meta description plays an important role in having a professional website.
Not having those would result in disengaged customers and would also set a bad public image in the potential customer's mind.
e.Boost Credibility
SEO is not only about ranking and visibility of your website. The credibility of a website did, is, and will always depend on the unique and engageable content. Bill gate said it in the 90s and it is still true. A grammatically correct and distinctive content which is not overly populated is the content that will make your website more engaging. Adding relevant details about the business also aids the process of making the website more reliable and credible.
Conclusion
Needless to say, a good local SEO is an investment which is going to be beneficial for the businesses in the long run.
A good SEO will bring you good business.
To get a good SEO you need- an optimized user-friendly website with relevant content. The simplest and quickest way to do that is by hiring SEO Experts.